Last week, in Jackson, the Mississippi Main Street Association (MMSA) held its 28th
Annual Awards Luncheon, celebrating achievements of Mississippi Main Street
Communities throughout the state.  The annual awards recognize Main
Street Directors, Board Members and Volunteers, as well as outstanding downtown
development projects from Main Street communities throughout the state.
  The presentation of awards was made by MMSA Board President Allison Beasley,
MMSA Past President Suzanne Smith and staff.
Among the 2017 Award Recipients, representing Main Street Columbus, were Edwina "Mother Goose" Williams, honored as a "Main Street Hero", and Penny Bowen, Chair of the Design Committee of the Main Street Columbus Board of Directors, recognized in the "Image Promotion Category" for its Window Cling Program, in which customized window clings hang from display windows of local downtown buildings.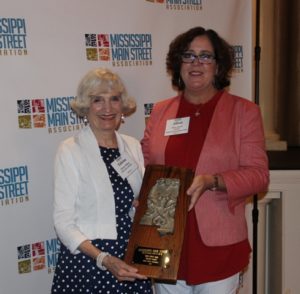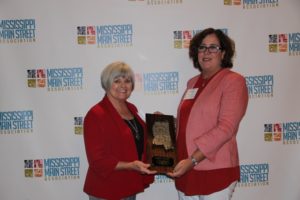 Thank you to those who attended and helped make this such a special day!!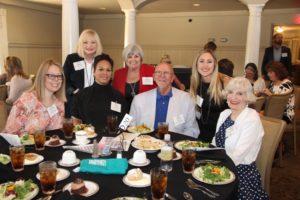 Katherine Lucas, Angela Ferraez, Sonya Hill, Barbara Bigelow, Ralph Null, Lisa James and Mother Goose. 
Not pictured:  Kevin Stafford and Chris Chain
Come out to Sizzling Second Saturday July 8th at The Hitching Lot Farmers' Market
with your pet for our Annual Pet Parade!!